The Circle of Sisterhood Foundation's success has been dependent on the contributions of many—volunteers, individual donors, campus sorority communities, alumnae organizations, families, friends, and the list goes on. We depend on the circle of influence of sorority women to accomplish this important work. When every sorority woman, and those with whom she is connected, contributes to the Circle of Sisterhood in a meaningful way, our efforts worldwide will be transformational for generations to come. And the world will know the wide-reaching power of women.
Click the images below to read more about our dedicated board members and staff team.
Board of Trustees
Staff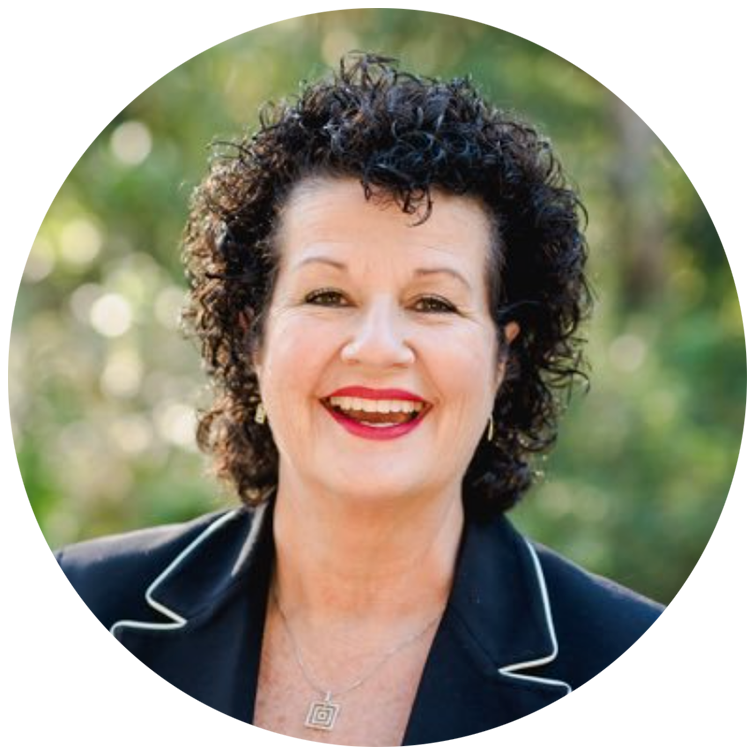 Ginny Carroll founded the Circle of Sisterhood Foundation in 2010 after reading Half the Sky: Turning Oppression into Opportunity for Women Worldwide by Nicholas Kristof and Sheryl WuDunn. The book explores the stark contrast between the global importance of girls and women and the overwhelming barriers to education and opportunity that prevent this population from fulfilling its potential. Those barriers include sex trafficking and sexual violence, forced prostitution, child marriage, inequality in pay, gendercide, and maternal mortality, among other oppression worldwide.
"It changed my view of the world," Ginny said of her immediate jump to action. "As I read about the brutality inflicted upon so many girls around the world, I was appalled. As a college-educated woman, these harsh realities are so alarming, yet at the same time seem so distant from my everyday experiences as a girl and my everyday experiences now."
Knowing the unique position sorority women have as one of the largest networks of college-educated women in the world, Ginny leveraged connections within her own organization as well as other fraternities and sororities throughout the U.S. and impassioned others to become part of ending the global crisis in girls' education. In just ten years, the Circle of Sisterhood has impacted 24 countries through grants to change-making organizations whose work contributes to breaking down educational barriers, as well as the funding of 15 school builds completed by college panhellenics and other volunteers alongside building partner BuildOn. And it is only the beginning of proving the sorority community's ability to make a GLOBAL difference.
Ginny has been a strong proponent of the sorority experience and opportunities it provides to women since her initiation into the Epsilon Kappa Chapter of Alpha Xi Delta at Western Kentucky University. She traveled as a consultant for Alpha Xi Delta after graduation and spent the next 15 years working for the sorority, including five years as National Executive Director. She briefly worked for a software company in product development before establishing inGiNuity, her consulting business focused on building personal competence and improving team synergy through skill development workshops, board orientation, governance coaching, strategic conversations, and more. Ginny is a frequent keynote speaker for associations and college audiences throughout the country, and the tremendous value of her leadership within the interfraternal community is evidenced by several national awards for fostering positive change to advance the fraternal movement. These accolades include the Association of Fraternity and Sorority Advisors (AFA) Anson Award, Alpha Sigma Tau's McCrory Award, Tri Delta's Vision Award, and Phi Sigma Sigma's Josette Kaufman Award.
"Reading Half the Sky lit a fire in me. And everything I've read since then says it's not hopeless, that something I am lucky to already have can address many of the global issues affecting women—and that is EDUCATION. Millions of girls all over the world will never get a chance to go to school unless they get help. Women's empowerment, education, and the sorority experience have always been essential to me. CofS is the intersection of that passion."
"The need to uplift girls and women through education is what inspired me to get involved and why I have stayed involved. I have a background in elementary education and have seen first-hand the power of education. I personally am most inspired by the real-life success stories of the girls and women Circle of Sisterhood has helped over the last decade. The setbacks we now face regarding education equity for girls and women due to COVID-19 requires organizations like CofS to continue this important work more than ever."
Annie Labo has been a part of the Circle of Sisterhood staff team since December 2012 and has been the lifeline of CofS growth and operations ever since. She works as a partner to CofS volunteers and donors in all areas including campus partnerships, communications and marketing, database and technology, sponsorships and fundraising, and the CofS grants program, and also provides crucial support to the Executive Director.
Originally from Michigan, Annie moved to Indiana in 2007 to earn her B.S. in Education from Indiana University. Before she could even attend school, Annie knew she wanted to be a teacher. As she began and continued through her own educational journey, she witnessed the many struggles women confront when attempting to create a life of their own. She also learned about the educational disadvantages girls and women face around the world and how those issues affect humanity on a global scale.
"These experiences and information further confirmed my desire to teach, but I also knew I wanted to make a bigger impact beyond what I could do within a classroom or school," Annie said of bringing her educational background to the Circle of Sisterhood mission and becoming a member of the staff team. And as CofS staff and volunteers as well as others fighting for better and equal access to education have long agreed, Annie believes education is not a privilege, but a basic human right. "I enjoy knowing my role contributes to bringing quality education and independence-building opportunities to girls and women all over the world who have never had the chance to go to school."
In addition to her own passion for education, Annie is a mother to two amazing daughters and has already begun to share that passion with her family's next generation. "It is very important to me that my girls grow up in a world that is working toward educational equity for girls. The Circle of Sisterhood mission helps make that happen."